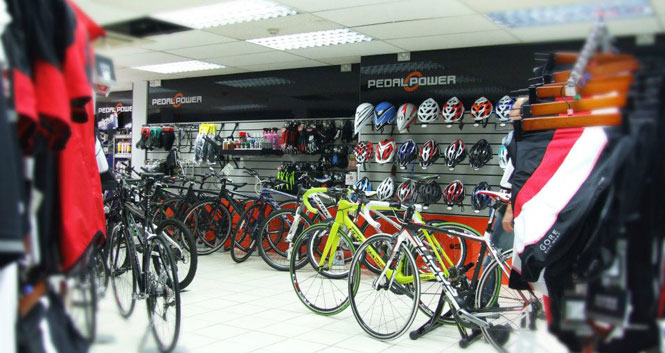 We are Jersey's Premier cycle shop
Founded on morals, care, passion, and attention to detail, we look to provide the highest standards possible in all areas of the Cycling world.
Whether it be sales or servicing, bike fitting or coaching, we strive to give you the best that we can, and back it up with after sales service too.
The shop opened in St Helier in 2004, created through an idea of 2 of Jerseys avid racing cyclists from 2 different generations. Love and passion for cycling flourished through the shop providing products and service that the Island had been lacking. The shop grew and grew, and has become the pinnacle of Jersey's boutique cycling market.
Over the years, the whole range of the shop has developed, from the state of the art, to the value for money, from Road racing to Mountain Biking, and from this, we endeavour to provide products throughout this whole range, available for everybody in every price bracket, to find what they need with us.
The Pedal Power team has grown over the years, with all staff having either been involved in, or still taking part in competitive cycling. We are mountain bikers, time trialists, and Road bikers, with solid experience of UCI European events, along with UK Premier Calendar series, Commonwealth and Island Games experience. No one can say we've never done anything!
Not everyone is competitive though. Some of us want to Tour the planet, or beat last years time in a Sportif in northern France. Well fortunately, there will be someone here that knows exactly what your after, due to the vast experience of our staff. After all, cycling is about that feeling of achievement, and having that big grin stuck on your face at the end of the day.
Your Passion is Our Passion